Nom gaélique
: Cill Mhantáin
Surnoms:
The garden county, The garden of ireland (
le jardin de l'Irlande
) *
Population
: 142,332 hab (14ème)
Site officiel
:
wicklowgaa.ie
Stade
: Aughrim County Grounds, Aughrim (10.000 places)
*
Wicklow fut longtemps considéré comme le jardin du comté voisin de Dublin, même si ce terme de "jardin de l'Irlande" fut également employé à propos de la
Blackwater Valley
entre Mallow et Fermoy (comté de Cork), ou encore de la ville de Carlow, des collines de Killough près de Cashel (co.Tipperary), de l'est du Westmeath et même de le province de l'Ulster dans son intégralité.
Le Aughrim County Grounds
La popularité de la GAA fut immédiate dans le Wicklow
où
l'on dénombrait une bonne trentaine de clubs à la fin du XIXème siècle. Le comté ne fut bien sûr pas épargné par la crise des années 1890 et la reprise du début du XXème siècle ne parvint pas à rendre la totalité du terrain perdu.
Wicklow fut ensuite intégré dans une ligue de football de second niveau et y connu de nombreux succès, notamment en catégorie junior avec deux titres de champion du Leinster en 1906 et 1909 et même un All Ireland en 1936 toujours dans cette catégorie.
Le football a toujours été le sport dominant et le hurling n'est pratiqué que dans le sud- est du comté, frontalier du Wexford.
Si la domination des clubs de l'est de Wicklow fut également sans partage sur la scène football jusque dans les années 1950, c'est Baltinglass qui en 1989, offrira son premier titre de champion du Leinster au comté et transformera même l'essai quelques mois plus tard au plan national en gagnant le All Ireland des clubs, s'imposant en finale face à Clann na nGael (Roscommon) sur le score de 2-07/0-07.
En 2001, Rathnew remportera également le championnat du Leinster des clubs contre la formation dublinoise de Na Fianna.
Le club de la petite cité balnéaire des Bray Emmets, situé au nord du comté remporta également le All Ireland en 1902 mais appartenait à cette époque à la ligue de Dublin...
Ces succès des clubs ne furent jamais convertis au niveau inter-comté, puisque Wicklow demeure avec Fermanagh (en Ulster), la seule équipe a n'avoir jamais remporté de titre provincial au niveau senior.
Pour l'anecdote, Wicklow ne s'est imposé qu'une fois à Croke Park, au premier tour du championnat du Leinster 2008 (contre Kildare).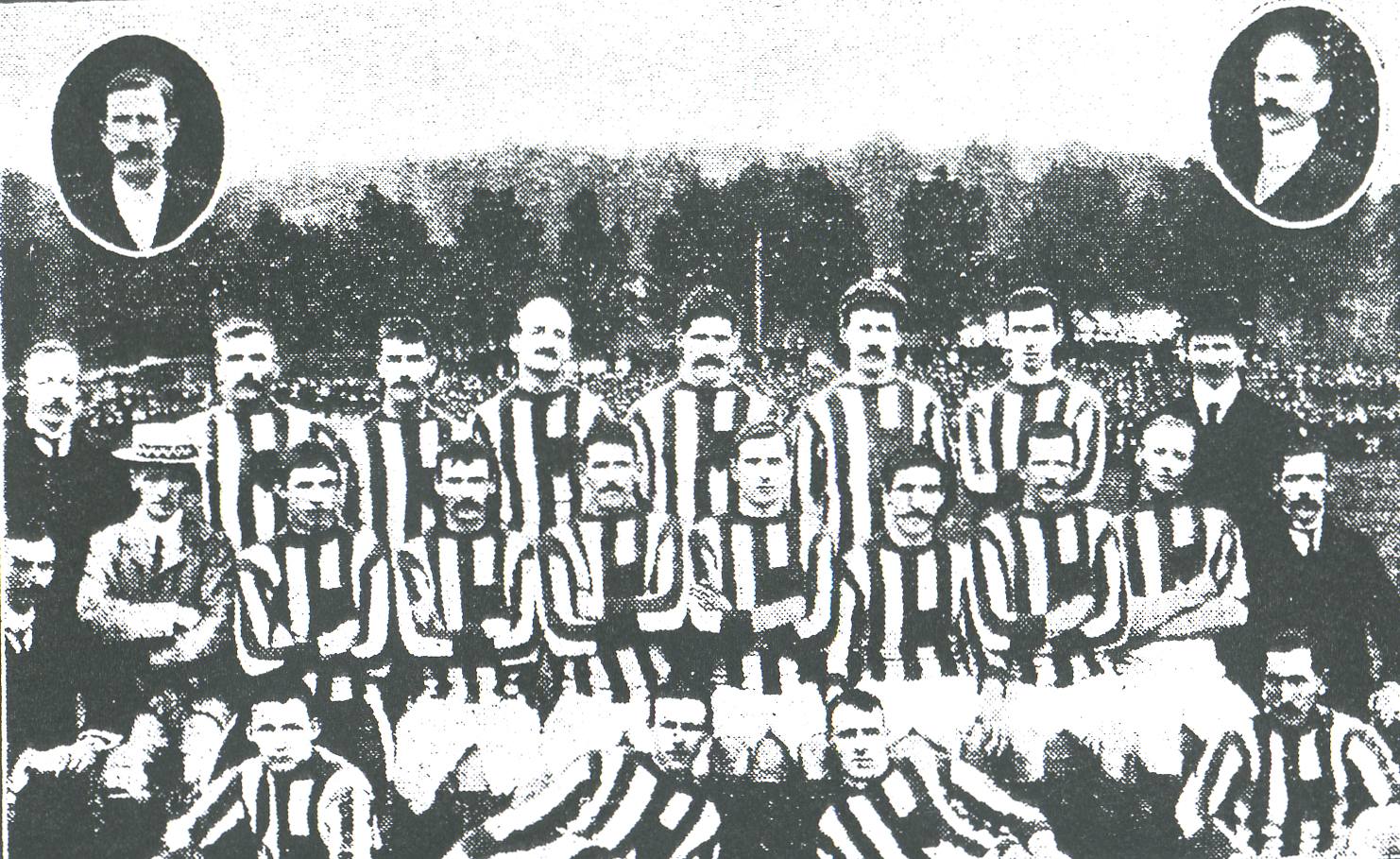 L'équipe des Bray Emmets vainqueur du All Ireland des clubs en 1902